We conduct the further process after printing.
The each process is as follow :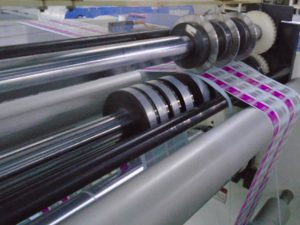 ・Lamination Process
Attaching film, using PP Film, PET Film onto printed material.
・Die Cut Process
This process to complete the label shape according to fixed size. Simple shape is used seal tool, the complex size item used pinnacle typ, edging type. Blank label shape that customer used after receipt is also process.
・Slit Process
This process to fix the width lenght on roll item.
As our speciality for process, we could print "dot" at the reverse side of liner.
Printing "dot" at the liner, this may help to maintain the production lot for some customer's needs.